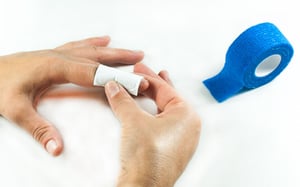 1.Clean the wound. For open and heavily bleeding injuries, we recommend first forming a wound pad using a compress and applying it to the wound surface.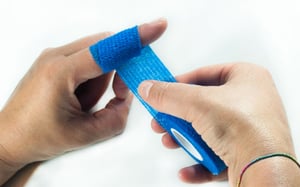 2.Wrap bandage loosely around finger (over wound pad) depending on size of injury.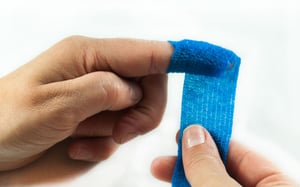 3.If the fingertip is injured, wrap the bandage additionally several times around the tip.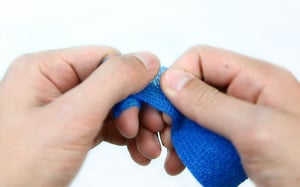 4.Cut or tear off the bandage and press the end of the bandage so that it sticks to itself. Done!